A Smart Business Decision
At New Star, your success is our business! For more than 40 years, we have been providing business solutions for corporations, small businesses, educational institutions, and government agencies throughout the Chicagoland area and Northwest Indiana. Those solutions include e-recycling, janitorial services, manufacturing, and staffing solutions.
Our client workforce brings to your organization extensive training, years of hands-on experience, and a personal drive to exceed expectations.
The New Star Advantage
Earn Credit Towards state BEP goals
Subcontracting with New Star, a certified Illinois State Use vendor, offers your organization the added advantage of earning credit towards state Business Enterprise Program (BEP) goals.
A Socially Responsible Choice
By providing jobs for individuals with developmental disabilities, you are making a socially responsible choice that is looked upon favorably by consumers and employees alike. In fact, 79% of Americans say they would be more likely to buy products from a company that is engaged in constructive social change than those that are not.
Quality Guaranteed
Our highly-trained, certified workforce is committed to providing high quality products and services while staying within your budget. If, for some reason, our product or performance does not meet your needs, we will work with you to ensure that you are completely satisfied.
Some of our satisfied customers include
Tootsie Roll Industries, Inc., Sherwin Williams, Chicago Fasteners, Comcast Cable, Rich Township School District 227, Aunt Martha's Youth Service Center, and the State of Illinois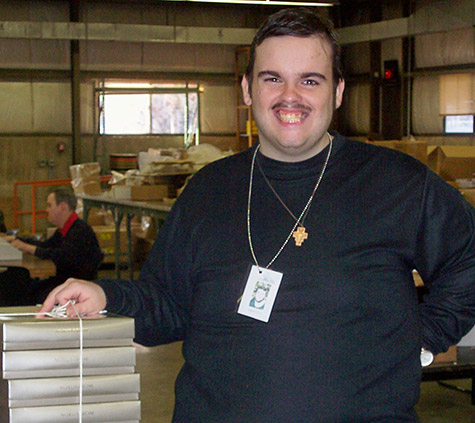 Republic Waste Services of Crestwood, Illinois is proud to be associated with such a wonderful organization as SouthStar Services! Since SouthStar started handling our E-Waste recycling needs through their EcoSafe facility, we've not only found their process to be simple and professional, we've also felt like we are really helping to make a difference in so many people's lives! We were on board from the beginning and cannot thank SouthSTAR enough for being such a fine partner to work with!

Industrial Operations Supervisor