Individuals with intellectual and developmental disabilities have the same right to live and participate in their community as anyone else. Yes, sometimes, individuals may need training, support, supervision, etc., and that is where New Star takes the lead. Community Life is many things and might look different to everyone including; meeting new people, developing relationships, learning skills, going shopping, paying bills, having privacy, cooking meals, medication assistance, having a place to sleep, etc. Our trained staff provides opportunities for individuals to learn the skills needed to live meaningful lives in their communities.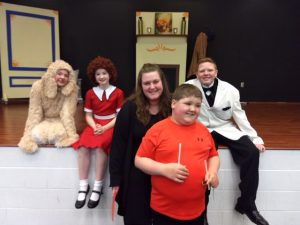 Community-Based Habilitation
Being included in your community is important to develop relationships, learn new skills and live a meaningful and fulfilling life.  Community-Based Habilitation, also known as CHIO, provides support and training to individuals in a community setting outside of the home. These services might include participation in leisure activities, social events, educational activities, hobbies, etc. Community-Based Habilitation is funded by Indiana's Family Support Waiver and Community Integration and Habilitation Waiver. To participate in these services, an individual must have these identified in their Person-Centered Individualized Support Plan or PC/ISP. An individual can talk to their Case Manager about adding this to their PC/ISP and annual budget.