New Star is committed to providing opportunities to individuals with intellectual and developmental disabilities to allow them to grow and develop skills to help them become more independent. We believe that anyone can thrive with the right services and supports.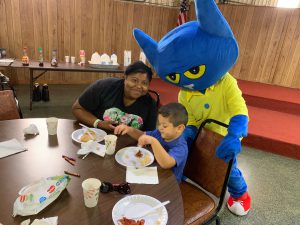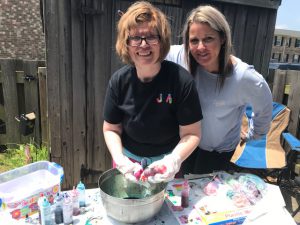 RECREATIONAL THERAPY
Recreational Therapy can be provided in either a one on one setting or group setting. Certified Therapeutic Recreational Specialists provide therapy services through leisure activities, social gatherings, sporting activities and hobbies to increase an individual's independence, quality of life, wellness, relationships, socialization, communication, and self-esteem. The Certified Therapeutic Recreational Specialist assesses the individual's needs and works closely with the individual's team to develop a plan of the services that will be provided. Recreational Therapy is funded by Indiana's Family Support Waiver and Community Integration and Habilitation Waiver. To participate in these services, an individual must have these identified in their Person-Centered Individualized Support Plan or PC/ISP. An individual can talk to their Case Manager about adding this to their PC/ISP and annual budget.