We offer our consumers, families and supporters a variety of informational and fundraising events all year long.
Annual Golf Outing – September 18, 2023 at Idlewild Country Club. This event is the perfect opportunity to spend one more day on the links before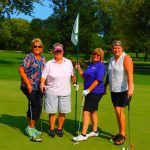 putting your clubs away for the season. The outing includes a lunch on the terrace, 18 rounds of best ball golf and games, and dinner.
Purchase Golf, Games Package, Dinner or Squares for Our Stars
Click here to Sponsor or Donate
First Look  – February 9, 2024 – McCormick Place, Chicago
First Look for Charity stands as one of Chicago's greatest one-day fundraisers, regularly generating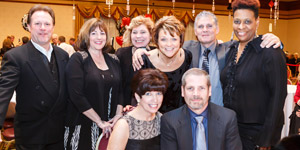 more than $2.5 million for benefiting charities.  New Star is proud to be one of the 18 benefiting charities of First Look.
Guests of First Look for Charity will enjoy an elegant evening with food, beverages, live bands, as well as a chance to win a new vehicle while being the first to explore the nation's largest auto show.
Prior to the opening of the Auto Show floor, New Star guests are invited to our Hospitality Suite at McCormick Place for cocktails, appetizers, and a chance to walk away with some gifts. This year we have a double room which will allow our guests to mingle more comfortably. You won't want to miss this elegant event!
The Indiana Family & Social Services Administration (FSSA) is issuing New Star funding to support the direct service workforce
Please mark these Day Program/Administrative Office closures on your calendar:
2023-
New Year's Day, January 2
Martin Luther King, Jr. Day, January 16
Presidents' Day, February 20
Staff In-Service, April 28
Memorial Day, May 29
EMERGENCY CLOSING INFORMATON:
In case of hazardous road conditions or other extenuating circumstances, New Star will make the decision to close or delay the opening of the agency.  You can find status information on the following websites/news outlets:
newstarservices.org
www.facebook.com/WeAreNewStar
Wish List:
Friends and family members, we have an ongoing need for a variety of new supplies. Please take a look at our wish list, and let us know if you're able to purchase or donate (in good condition) any of these items.