For most, having a job is a way to get the bills paid. But to individuals with intellectual and developmental disabilities, a job brings with it friendships, purpose, increased self-esteem, and so much more. Individuals with disabilities have strengths that they and, perhaps even their family, are unaware they possess. We work with individuals to find those strengths and build the gap between employers and people with disabilities. New Star takes great pride in supporting individuals to secure and maintain competitive community employment, giving them a chance to take their place in society. We have assisted individuals in obtaining employment in fields ranging from restaurants and grocery stores to offices and schools. The opportunities are unlimited.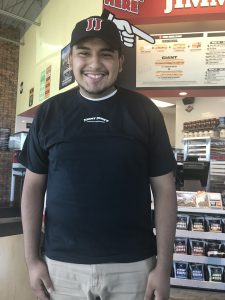 Employment Services
New Star's Employment Services are provided to individuals who have been referred to the program by Indiana's Vocational Rehabilitation Services program. The Employment team works closely with Vocational Rehabilitation Counselors to provide individualized support to people with disabilities to secure and maintain community employment. Employment Consultants provide one on one support throughout all steps of the process. Services include: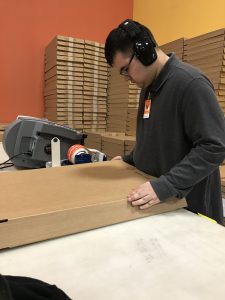 Discovery is a process that allows an individual and their Employment Consultant to explore the individual's work interests, strengths, ideal work environments, preferences, and needed supports to develop a vocational goal. This can be done through job shadowing, situational assessments, interviews with the individual and their support team, work experiences and vocational testing.
Job Readiness Training is used to develop and teach strategies to minimize barriers to both obtain and maintain community employment. These could include training on hygiene skills, transportation, soft skills, social skills, etc. Once a barrier is identified, the Employment Consultant would develop a Job Readiness Plan to identify strategies, person responsible and time frames for completion.
During Job Development, the Employment Consultant works with the individual and their team to develop a Job Development Plan. The plan will include what strategies will be used to assist an individual to secure employment. The Employment Consultant will work by developing relationships with employers and identify their hiring needs. The Employment Consultant will match the individual's work preferences identified in the Discovery phase with an employer's hiring needs and assist the individual to secure employment.