For over 15 years, New Star has been providing high-quality janitorial services throughout the Chicagoland area and Northwest Indiana. This successful social enterprise provides interested consumers the opportunity to receive expert training and work experience as a member of our on-site and off-site janitorial teams.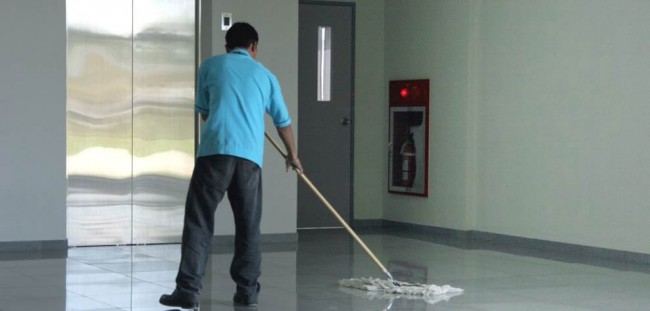 We set the bar high. The fact that most of our customers have been with us for 5 or more years speaks volumes about the quality of our product, employees, and ongoing customer service they have come to expect.
That's why we require our employees to go through 6 weeks of training before transitioning into the field. Classes are held in our Chicago Heights location for an hour each day, and offer our trainees a balanced mix of classroom learning and on-the-job training.
Once fully trained, consumers within our janitorial program have the opportunity to join one of several on-site or off-site janitorial teams. Each employee's success is our success. We make sure to place individuals in teams according to their skill level, personality type, and the work environment that maximizes their strengths. Each janitorial team has a Janitorial Working Lead that provides support and supervision to ensure a smooth transition.
Like our E-recycling program, New Star Janitorial also serves as a training ground for lasting community employment. Many of our janitorial employees use their knowledge and hands-on work experience as a springboard to successfully transition into the private sector.