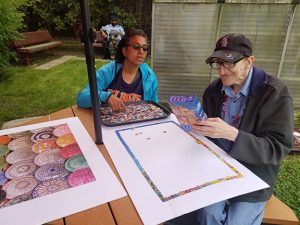 IN SEARCH OF TIME AND TALENT!
It doesn't matter if you volunteer once a week or once a year, you can make a difference.  Volunteering at New Star can change your life and the people we serve. For a list of our current opportunities please click here.
Individual Volunteer Opportunities
When you join the New Star volunteer team, you make new friends while making a difference in someone's life.  Opportunities are endless and are designed around your skills, matching them with our consumers' goals. 
Here are just a few samples of volunteer opportunities:
Lead a class (Cooking, exercise, crafts)

Be part of our Garden Team

Adopt a House (Send cards, garden, play games/puzzles)

Virtual opportunities (classes, virtual friends, discussions) 

Support Roles (admin, events, and more)
Become a PEER Coach
Click HERE for more volunteer examples.  
Get started today. Fill out an Individual Volunteer Interest Application HERE
Internships
New Star offers a variety of non-paid internship opportunities.  Students will receive hands-on experience assisting individuals with intellectual and developmental disabilities or learn non-profit administration.  Other independent study opportunities include marketing, graphic design, and photography/video production. Click HERE for the Internship application.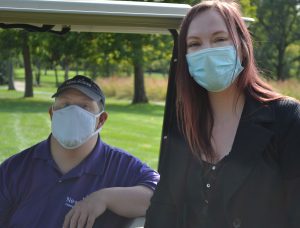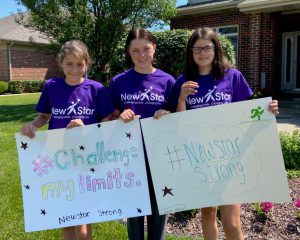 Youth Volunteers
New Star has opportunities for youth and family volunteers.  Roles vary based on age and parent involvement.  Family opportunities include but are not limited to: Special events, gardening, card writing and more. 
Older youth are invited to participate in our Jr. Ambassador program.  This program is open to 8th through 12th grade students who are passionate about standing in the gap and embracing ability diversity. Ambassadors are encouraged to take their New Star experience and be leaders in their schools and communities. Juniors meet each month for education and planning.  They then have opportunities to participate in special events, projects, and service opportunities.  Click HERE Youth Volunteer Application.
VicNet
If you are a current volunteer or intern, you can access your volunteer portal HERE. If you have trouble logging in contact crechsteiner@newstarservices.org
Adopt a Home
New Star has 22 residential group homes throughout the south suburbs of Chicago as well as additional families in northwest Indiana. The Adopt-a-Home provides New Star consumers with encouragement, skill-building, and community connections. Group or Individual volunteers should fill out a volunteer application and choose "Adopt a Home" as one of your interests.  Click HERE to download the flyer.
Group or Corporate Volunteer Opportunities
New Star welcomes corporate and group volunteers. Companies, service clubs, schools, and other organizations are invited to partner with New Star on a variety of activities. Gardening, painting, and event/party help are just a few ways a group can work together and make an impact. We have both one-time opportunities and ongoing projects.
Contact our Community Engagement Coordinator to find the right fit for your team. You can start the process by filling out a Group Application HERE.