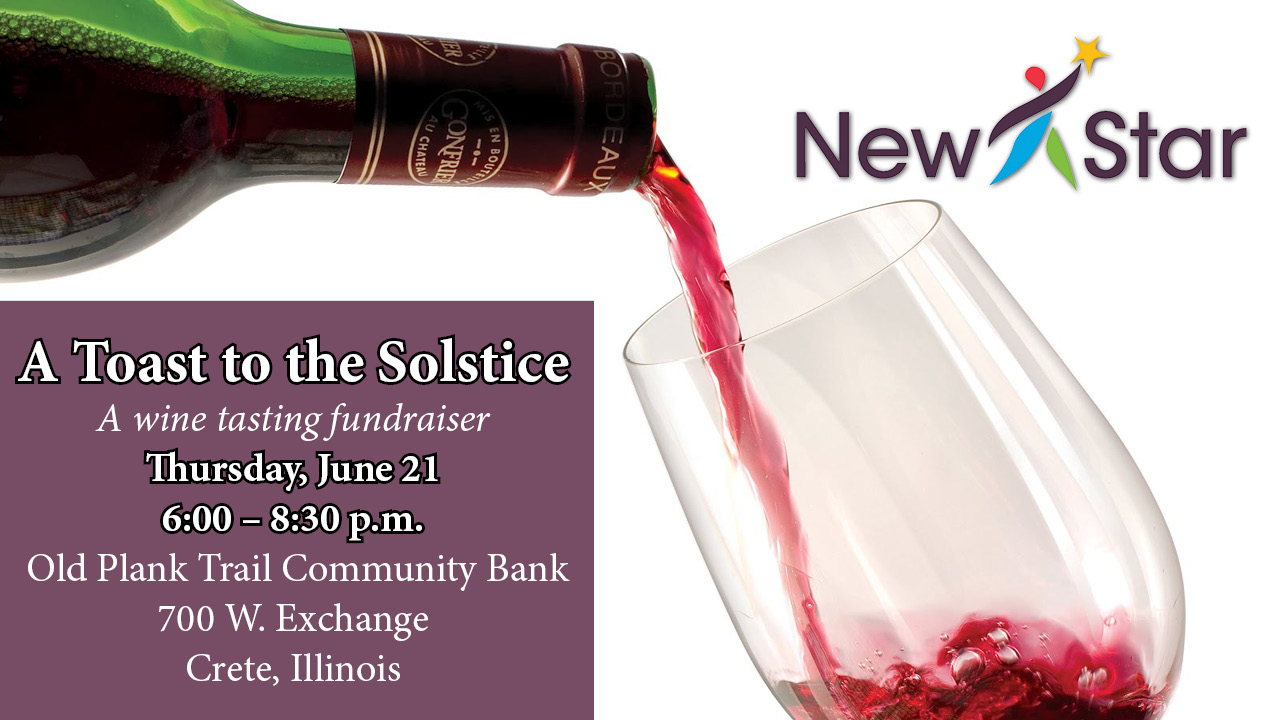 There will be "A Toast to the Solstice" at New Star's annual wine tasting on Thursday, June 21, at Old Plank Trail Community Bank in Crete from 6:00 p.m. to 8:30 p.m. The fundraiser will benefit New Star, a not-for-profit organization that provides services to more than 650 special needs children and adults throughout the Chicago's south suburbs and Northwest Indiana.
The evening will feature eight premium exclusive wine tastings from top vineyards around the world.  Guests will receive a complimentary wine glass, appetizers to complement the wine, and have a chance to win an eight bottle in-home premium wine sampling valued at $400.
Tickets are $20 each.  Limited space is available.  Guests must be 21 to attend.  Advance paid reservations are required by June 15.  Visit http://give.classy.org/NewStarWineTasting to purchase your reservation, or to make a donation.
The event is sponsored by Wintrust.  For more information, contact Jeff Gajewski at (708) 755-8030 x 2227.