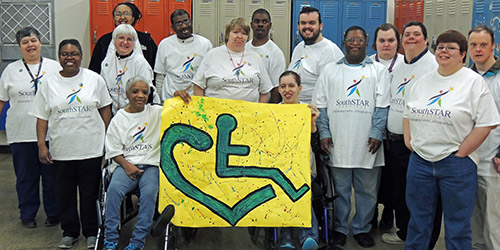 Need more information about our programs and services or to schedule a tour? Contact:
Graig Gillis, Intake Coordinator, at ggillis@newstarservices.org.
Interested in more information about our e-recycling, janitorial, and manufacturing services? Contact:
Stephen Reilly at sreilly@newstarservices.org.
Looking to learn more about our fundraising and volunteer opportunities? Contact:
Jennifer Wojcikowski, Chief Development Officer, at jwojcikowski@newstarservices.org.
Our Locations
Chicago Heights Office:
1005 West End Avenue
Chicago Heights, IL 60411
(708) 755-8030
Crete Office:
25930 S. Cottage Grove Avenue
Crete, IL 60417
(708) 279-1011
Dolton Office:
1624 E. 154th Street
Dolton, IL 60419
(708) 841-1071
Schererville Office:
833 West Lincoln Highway, Suite 115W
Schererville, IN 46375
(219) 440-7430